Exile 5 dominate ESL Arena at PAX Aus.
In a huge return to the ANZ region, ESL and Xbox Australia hosted the Halo: 5 Guardians Pro Showcase at the ESL Arena booth at PAX Australia.
For the showcase today, pro-teams Team Immunity (iM) and Team Exile5 (x5) were invited to battle it out in a best of 11 series on the ESL Arena stage.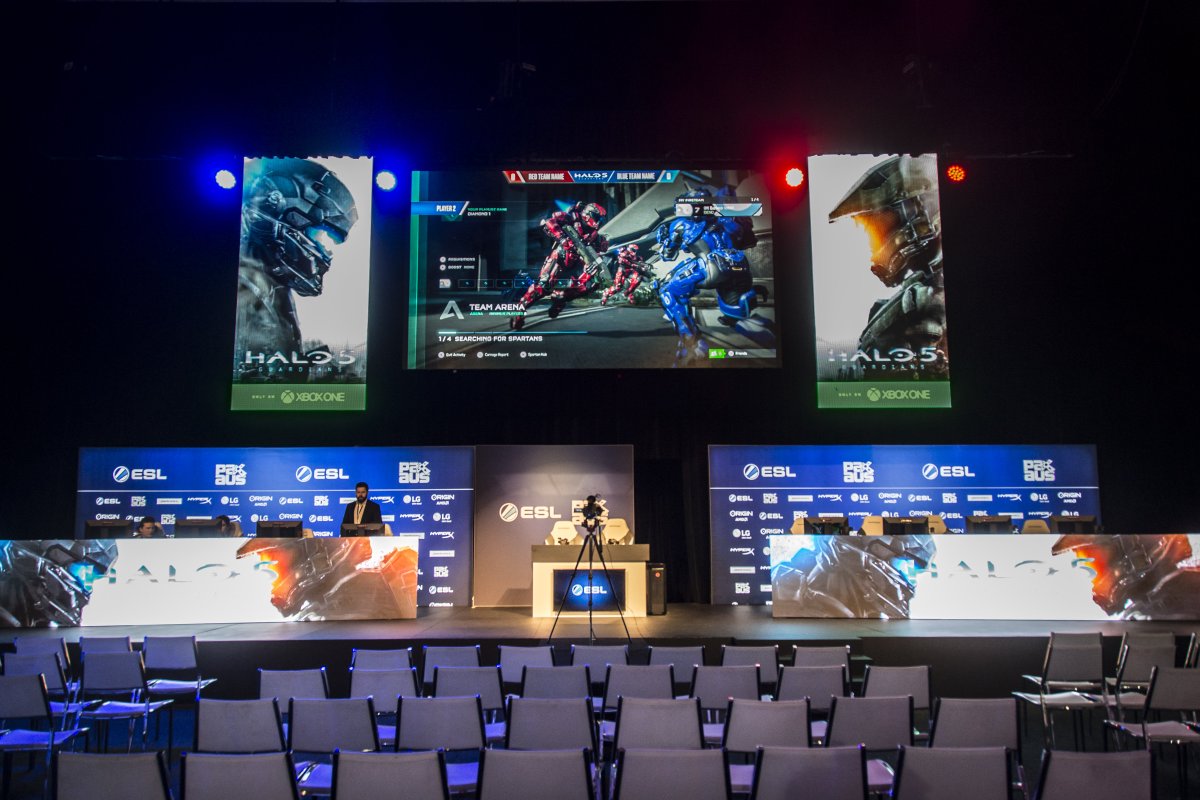 Game 1 made it seem like x5 just weren't ready for iM's early aggression as they raced forward to a 2-0 lead in CTF on Colleseum. x5 managed to bring things back to 2-2 before a technical issue saw the last point replayed and iM closing out the game with a convincing 3-1 win.
Game 2 was perhaps the match of the series. Slayer on Eden. Teams were neck and neck the whole game before x5 were able to sneak the last kill and take the map, 50-49. This game is a much watch replay, watch it here from 04:54:56.
Following this game, the domination of x5 began. Game 3 was a complete landslide victory with x5 winning Stronghold on Regret 100-17. x5 were making a name for themselves as they completely shut iM off from capture points, showing how strong this team can be.
iM managed to pull one back in a close CTF game on Truth wining 3-2 in overtime but even then x5 were looking strong with constant momentum heading their way. They carried their momentum into Slayer on Plaza beating iM 50-34.
Heading into Game 6.Stronghold on Empire, iM were facing the score board of 3-2 in x%'s favour. But they came out swinging to send a message they were not going down without  a fight. Up until now it was thought that x5 just had the stronger objective based game and iM was written out of the caster predictions. But to their credit, iM used this game to send a message and show that they are still a strong team that will capitalise on your mistakes. Much like game 1, x5 just were not ready for the raw aggression which helped iM pick up map 6 to level the series 3-3.
But that was it for iM as the momentum shifted back with x5 and saw them take out the last 3 games consecutively. Decisive wins saw 3-1 CTF, 50-36 Slayer and the final game 100-84 in Stronghold. This ended the series, x5 the victors over iM, 6 maps to 3 in what was an action packed series and a teaser of what is to come in Halo 5 competitive play.
Although there was no MVP announced my vote would have to go to x5_Seduce who consistently displayed his skills, out-slaying iM from game to game and was always found to be a vital part of the major team plays.
Competitive Halo is making it's way back into the AUNZ region with a fresh faced game that changes the way we see Halo. As the captain of iM put it: "Halo got a bit stagnant but with Halo 5, The competitive fire is back in my belly." – iM_Heff
As a fan of Halo, it is great to see the game that has inspired so many come back to the stages at conventions. With huge competitions coming up, I know we can look forward to seeing much more Halo 5 action soon, but for now, congratulations to Exile5 for the win at PAX Aus!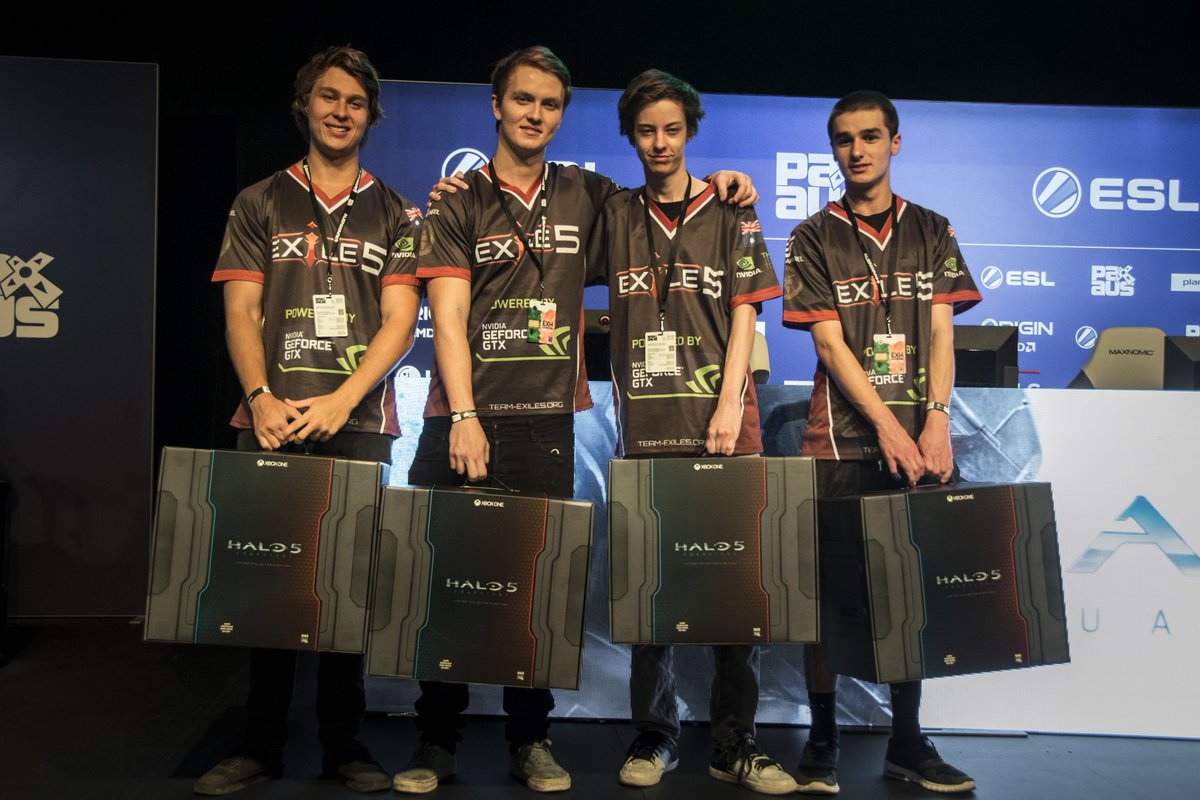 Don't forget you can contribute to the final prize pool in the HCS by buying REQ packs! A portion of the money from all REQ packs purchased will go to the prize pool so stock up on packs and go unlock that sweet loot!
If you missed out on the action today and want to check out the action from PAX Aus, you can watch a replay of the whole day on Twitch.  Make sure you follow us on Facebook, Twitter!
Let us know in our forums what you think of Halo5: Guardians, meet some new people and mete new friends to make a fire team or even a spartan company with.
For all your news on Halo in the AUNZ region, be sure to stay tuned here on haloaustralia.com.
Photo Sources: https://twitter.com/ESLAustralia